The Classroom Kit is a collection of engaging numeracy and literacy resources for teachers of early childhood students. The materials available are resources that assist students' learning of important concepts. All activities are relevant and practical. (There are no time fillers!!) The activities are designed for students between the ages of 5 and 8, but they address the learning needs of many other students throughout the primary school years, who are experiencing delays in acquiring important literacy and numeracy concepts.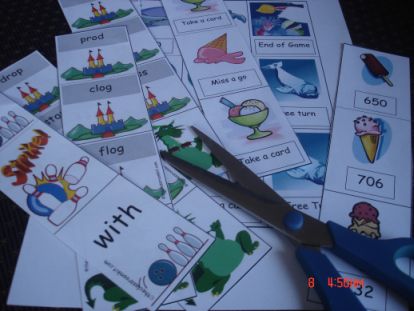 This website differs from others in that the focus is to promote the use of educational games within classrooms. Other resources such as worksheets, templates, booklets and flashcards will be added in time, as additional support for classroom teachers. Lots of external links to websites from around the world have been included, to give teachers quick access to some of the excellent online resources that can also enrich classroom programs.
Games are an ideal medium for teaching because students are stimulated and entertained, while being fully engaged in learning essential literacy and numeracy concepts. Incorporating a games session into the daily classroom program can also contribute to the social skills program, with students having purposeful opportunities to share, make choices, communicate decisions and understandings, resolve problems, and take personal responsibility for their own learning.
My goal is to provide a cheap, but practical and accessible alternative to the very expensive commercially produced educational games and resources that most schools and teachers rely upon. This website can assist teachers to plan for and support the learning needs of all students within the retraints of time and budget allocations. The numeracy and literacy resources would also be useful in teaching older students with additional needs, who are integrated within mainstream classroooms. Most of the games and worksheets can be used to support the learning programs of individuals, small groups and whole classes. A student learning at a different pace to most in the group can play the same card or board game (with the group), but using cards that address concepts appropriate to his level of understanding).
How many resources do members have access to?
Games, worksheets and other resources to promote the learning of important literacy concepts:
Letters and Sounds (38 games; 105 worksheets)
CVC Words (24 games; 67 worksheets)
Sight Words (77 games; 27 worksheets)
Rhyming Words (3 games; 12 worksheets)
Word Families (48 games; 51 worksheets; 11 class activities - riddles; 10 whole class games; 30 flip booklets; 5 word family lists & certificates)
Sentences (36 worksheets)
Spelling Activities (24 games)
Comprehension activities (11 worksheets)
Handwriting (31 worksheets)
Writing Templates (12 worksheets)
Alphabet Books (23)
Beginning Reader Templates (25)
Christmas activities (19)
Charts and cards
Games, worksheets and other resources to promote the learning of important numeracy concepts:
Numeral recognition (43 games; 1 whole class game, 4 ordinal number activities)
Counting (22 games; 50 worksheets)
Computations or Algorithm -including tables (68 games; 110 worksheets)
Place Value (5 games)
Data Representation (104 class surveys & 11 graph templates)
Measurement (36 worksheets)
Number books (4)
Cards and Charts
These resources are available now. New resources are being added as they are made.

Check the Latest News each time you visit The Classroom Kit, to see where new things have been added.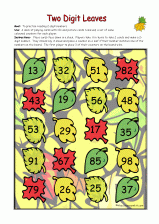 Membership to The Classroom Kit provides access to a wealth of amazing classroom materials that are attractive, practical, economical and relevant to today's early childhood curriculum. The Classroom Kit is, most importantly, a huge time saver for teachers! Once the teacher has assessed the learning needs of students and selected appropriate activities, teacher assistants or parent helpers can be involved in the actual preparation of materials for use in the classroom, thus allowing the teacher more time for assessing, planning and teaching face to face with individuals or small groups!
Access to some free educational games and activities is provided for guests to use. Full access to all numeracy and literacy resources requires the viewer to become a member, with a very low fee structure, that provides the user with 12 months access to the site.
Search The Classroom Kit for what you need:
Custom Search
Great things to know about The Classroom Kit:

My literacy and numeracy games can be used in many ways. Do any of these sound useful to you?
to teach groups of students that have particular needs (each game is a lesson in itself)
a teacher assistant working with a small group or individual
a parent helper or volunteer working with a small group or individual
a daily 15 to 30 minute class activity time for literacy (while some students are involved in guided reading groups, or computer programs for literacy; or for everyone at once, allowing the teacher time to observe or test individually)
a weekly class activity time for literacy games
a daily 15 to 30 minute class activity time for numeracy (while some students are involved in a group lesson with the teacher, or with individual computer programs for numeracy; or for everyone at once, allowing the teacher time to observe or test individually)
a weekly class activity time for numeracy games
support older students in the primary years to consolidate important concepts they are experiencing difficulty with
a daily independent activity time for primary students who have low literacy or numeracy skills (build skills and confidence!)
support special needs students with repetitive, fun activities that strengthen understandings and build skills
great for high school teachers who are providing special programs for students who need daily experiences with basic numeracy and literacy concepts!
Think of the benefits!!
Build a collection of games that can be used within any classroom, small group, or individual tutoring program.

Always have purposeful activities on hand for parent helpers and teacher assistants.

Reduce lesson planning and preparation time by establishing your collection and including regular activity times in your program.

Allow your students to develop confidence, skills and understandings, while working co-operatively and independently!

Watch students enjoy learning essential literacy and numeracy concepts!




Clipart images used on this website and in the printable resources, are by GraphicsFactory.com and Madi and Kathie.


Resources available on The Classroom Kit:
Literacy resources such as word posters, flash cards and templates.
Literacy resources: flash cards, word posters and templates for teaching emergent literacy skills.

Reproducible maths games for teaching mathematical concepts
Maths games to promote enjoyment and understandings of numeracy concepts.


Games for Numeral Recognition 0 100
Games to provide experiences with numeral recognition.


Counting activities and counting games small groups
Counting activities and counting games for K-3 students.


Maths with Computations
Maths activities and games that provide experiences with the algorithms of addition, subtraction, multiplication and division concepts.


Place Value games
Card and board games to support learners developing understandings about place value.


Shape and pattern activities and games
Numeracy games to support the teaching of spatial and pattern concepts using shape and pattern activities.


Board and card games with adaptable concepts
Board and card games for use with any numeracy or literacy concepts.


Maths activities primary aged students
Maths activities and games for older students.


Numeracy worksheets to facilitate the learning of mathematical concepts
A collection of numeracy worksheets to assist in understanding the mathematical concepts of number, measurement, pattern, space, chance and data.

Number worksheets for counting and numeral recognition
Number worksheets for teachers, covering the concepts of numeral recognition and counting.


Numeracy worksheets - Measurement
Numeracy worksheets for teaching measurement concepts to early childhood classes.


Pattern worksheets support teaching early pattern concepts
Pattern worksheets for early childhood students.


Spatial awareness worksheets Kinder prep gr 1 gr 2 classrooms
Spatial awareness worksheets to use with students developing concepts about shape, area and position.


Maths activities to introduce the concept of probability
Worksheets and maths activities based on the concept of chance, for early childhood students.


Graphing activities interactive surveys early childhood
Graphing activities and other resources for teaching young learners about data collection and representation..


Data collection and analysis- daily class surveys
Data collection and analysis in early childhood classrooms.


Numeracy resources: cards, posters, books and templates for classroom use.
A collection of numeracy resources for teachers, that include cards and posters of mathematical terms, numbers, patterns and other concepts, for early childhood classrooms.

Numeracy flash cards for use in early childhood classrooms
Numeracy flash cards and activity cards for early childhood teachers.



Number posters and mathematical charts for early childhood classrooms
Number posters and charts of mathematical concepts for younger learners.



Maths resources for Teachers - Templates for activities
Maths resources for teachers: Reusable templates for measurement, pattern, time, number, data collection and representation.

Numeracy resources for classrooms - mathematical booklets
Numeracy resources for teachers to use in the integrated classroom.


Learning Stages Numeracy Concepts
A list of markers to describe the stages of learning early numeracy concepts as defined by the Count Me In Too program.

Games for teaching emergent literacy skills
A collection of reproducible games for teaching emergent literacy skills



Alphabet games teaching sound-symbol relationships and letter namesAlphabet games to promote the understanding of sound-symbol relationships - letter names & sounds


CVC words - Card and board games
Card games to teach cvc words (consonant-vowel-consonant)

Word card games sight words
Sight word card games and early reading games.

Sight Words Lists and Resources
Sight Words Lists and Resources for teachers to use in classrooms.

Encouragement Awards -learning sight words
Encouragement awards and certificates.


Teaching rhyming words - reading activities games
Games and reading activities to promote understandings of rhyming words.


Word families - Reading activities and spelling games
Games and reading activities to promote understandings of word families.


Spelling activities to develop understandings of common spelling
Spelling activities and games to support the learning of common spelling rules, compound words, and word contractions.


Literacy worksheets, reading activities, alphabet worksheets
Literacy worksheets for teachers of early childhood students (including alphabet worksheets).


Teaching sound symbol relationships - letter names and sounds
Worksheets to promote the understanding of soundsymbol relationships.


CVC words - Worksheets
Teaching cvc words (blending, decoding) with worksheets.


Worksheets for teaching sight words -writing and reading
Worksheets and activities incorporating sight words


Rhyming words - Worksheets
Worksheets to assess understandings about rhyming words.


Word families - spelling and reading worksheets
Spelling and reading worksheets to develop understandings of word families.


Reading worksheets to develop sentence concepts
Reading worksheets based on forming sentences.

Comprehension worksheets understanding instructions
Comprehension worksheets for pre-readers and early readers.

Writing worksheets correct letter formation
Writing worksheets for handwriting practice: Focusing on correct starting position, formation and spatial arrangement of upper and lower case letters.

Spelling worksheets spelling rules letter patterns
Spelling worksheets to reinforce understandings of spelling rules and patterns, and activities for inclusion in spelling journals with Individual Spelling Lists (ISLs).

Free resources for literacy and numeracy teachers
Free resources, games, worksheets and other sample activities from The Classroom Kit Membersip site.

Word and alphabet flash cards for classroom use
Alphabet cards and flash cards for early childhood teachers.

Word Family Booklets
Word family books - blending onsets and rimes in flip booklets.


Literacy posters and charts for early childhood classrooms
Literacy posters and reference charts for early childhood classrooms.

Reading booklets: alphabet resources
Reading booklets to use as classroom resources for developing phonemic awareness.


Reading and writing templates for teachers of early childhood students
Reading and writing templates to guide young learners with beginning literacy concepts


Christmas activities
Christmas activities and worksheets - incorporating literacy and numeracy skills and concepts into enjoyable Christmas activities.


Interactive Resources for classrooms
Interactive resources for early childhood classrooms -for use on electronic whiteboards.


Interactive Alphabet activities and games
Links to alphabet activities for kinder-preps.


Interactive Literacy games and activities for Prep-Grade 1
Links to online literacy games and activities for beginning readers.


Interactive Literacy games and activities for Grade 1-2
Links to online literacy games and activities for developing readers.

Free maths resources and activities for teachers of early childhood students
Free maths resources and activities to print and use with younger learners.


Free reading games available on The Classroom Kit.com
Free reading games to support phonemic understandings and the development of early literacy skills.


Free literacy worksheets from The Classroom Kit.com
Free literacy worksheets for teaching reading and writing concepts.


Free maths worksheets for teachers of early childhood students
Free maths worksheets covering mathematical concepts for beginning learners (K-2)


The Classroom Kit membership details and login
The classroom kit membership Information: join, login, details, update